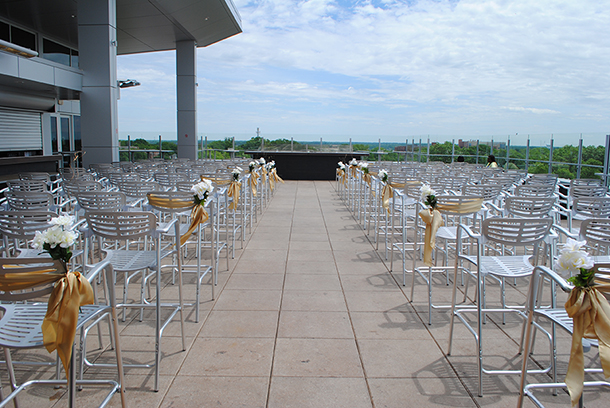 The Broadway is all about creating an unforgettable wedding experience for you and your guests.
The Rooftop Terrace is a truly one of a kind location for your ceremony, cocktail hour or reception. With never ending views of the beautiful Columbia skyline, what better place is there to share your vows or toast your new marriage.
The Katy Ballroom on our secluded event level is perfect for couples who are looking to share a more private wedding experience. With its ambient lighting, high ceilings and state of the art amenities the exclusive event level creates a timeless chic look for your wedding celebration.
The certified professional planning and culinary staff will work with you personally to create a one of a kind wedding design and custom menus that reflect your own personal style.
Click here to see our full wedding offerings list.